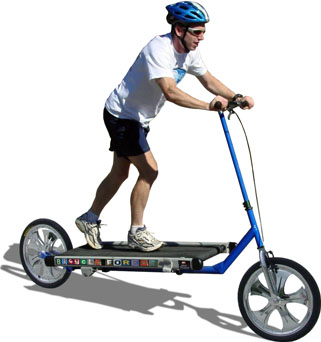 The Treadmill bike.
Actual Ad copy:
"
When the weather's nice, the last place you want to be is cooped up in some stuffy gym. Imagine running through evergreen forests or strolling down country roads. All of this is possible thanks to the rugged design and all terrain tires on the revolutionary Treadmill Bike."


WTF? This is NO GOOD!
Why would a person buy this thing?
Protects your feet from dirt and other contaminants commonly found on the surface forsooth.
See the actual ad
here